Hi
I noticed that separating these two can be quite hard and it still gets me sometimes. I wanted to put both birds together where you can see some of the differences that may help in identification.
Its often said that the goshawk glares and the CSH stares, you can see the brow above the Goshawk eye clearly here and the CSH has a very rounded eye.
The Goshawk wears the baggy pants and the CSH has long clean legs.
The tail shape is another with the Goshawk having the rounded tail and the CSH having a.......well you can see it here.
These pics dont show the difference in the length of the middle toe but that will probably be hard to use as identification anyway.
BROWN GOSHAWK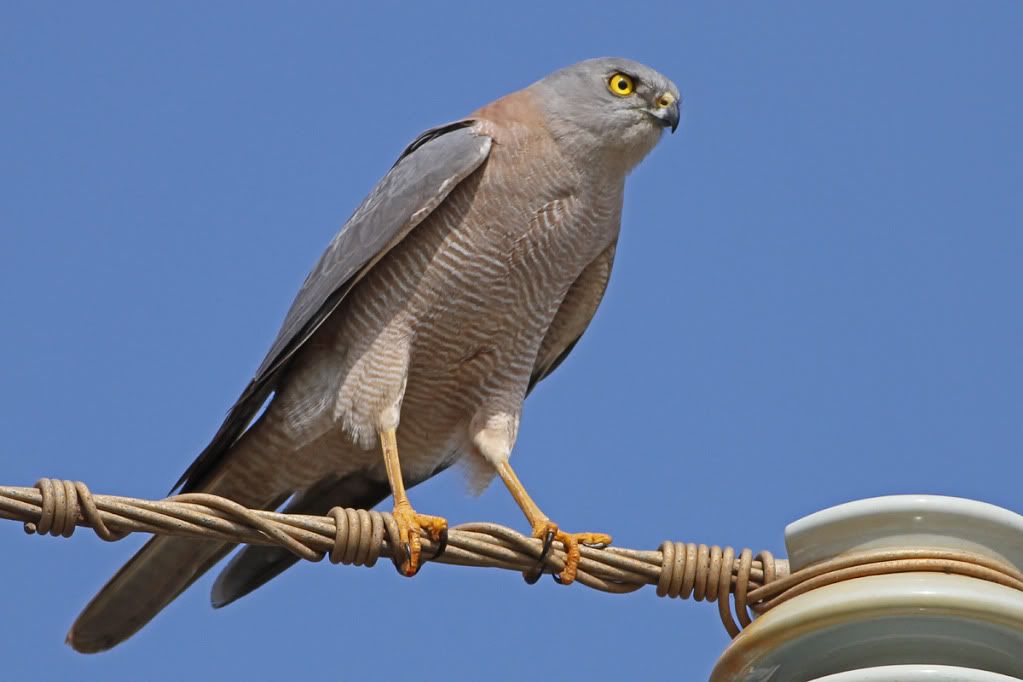 COLLARED SPARROWHAWK