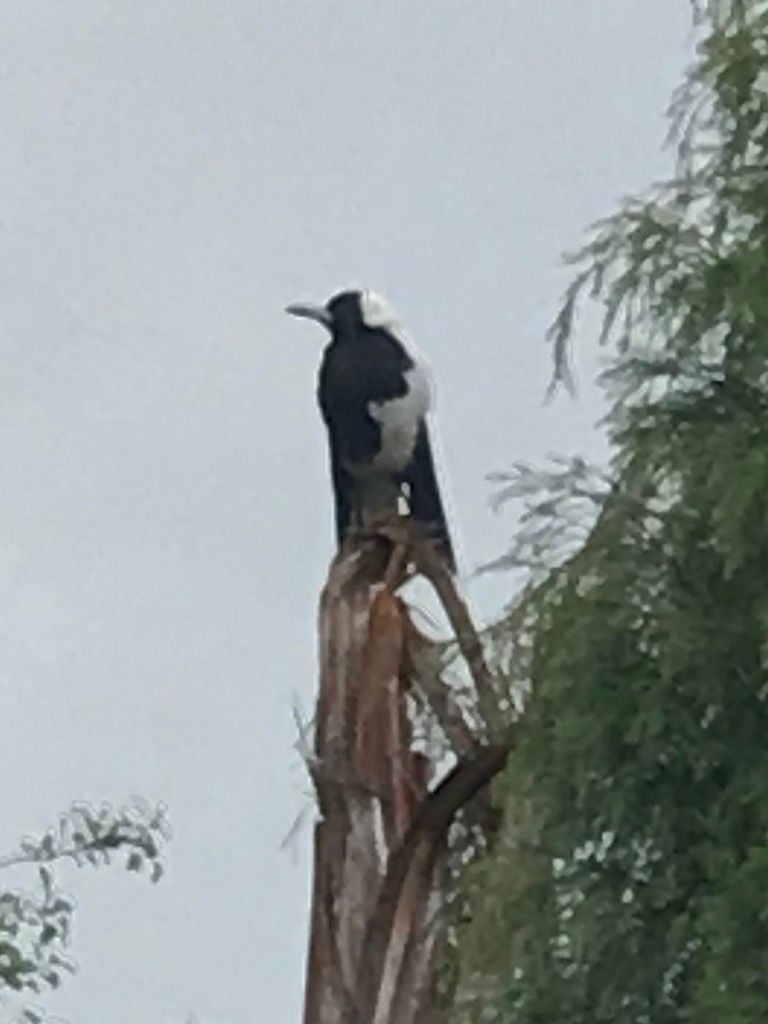 Hello there all. A friend of the magpies, I noticed a familiar shape in the distance that didn't have the same colouring that I was used to. I walked closer, my eyes hadn't lied. This magpie was wearing half a tuxedo. 
Location is a court in the suburbs of Vermont South, Victoria. The bird was with a youngster at least a year old and
One side of its body is mostly white, with a normal coloured head. The other side is a normal black body with a white back, but it has a large white monocle. 


is this leucanism?  have no binoculars to check eye colour to confirm. Or is it something else? There's a few pics here. 
 
Apologies for such awful photos.
Thanks for any responses,
owly x