Hi all, live Huonville, Tasmania about 40klm south of Hobart.
This morning I was woken around 8 by a very loud "bird" outside the bedroom window. Photos a bit dodgy, hard to get a full photo without foreground trees in the way.
Any opinions appreciated, taken from my lounge room window, about 500 metres away.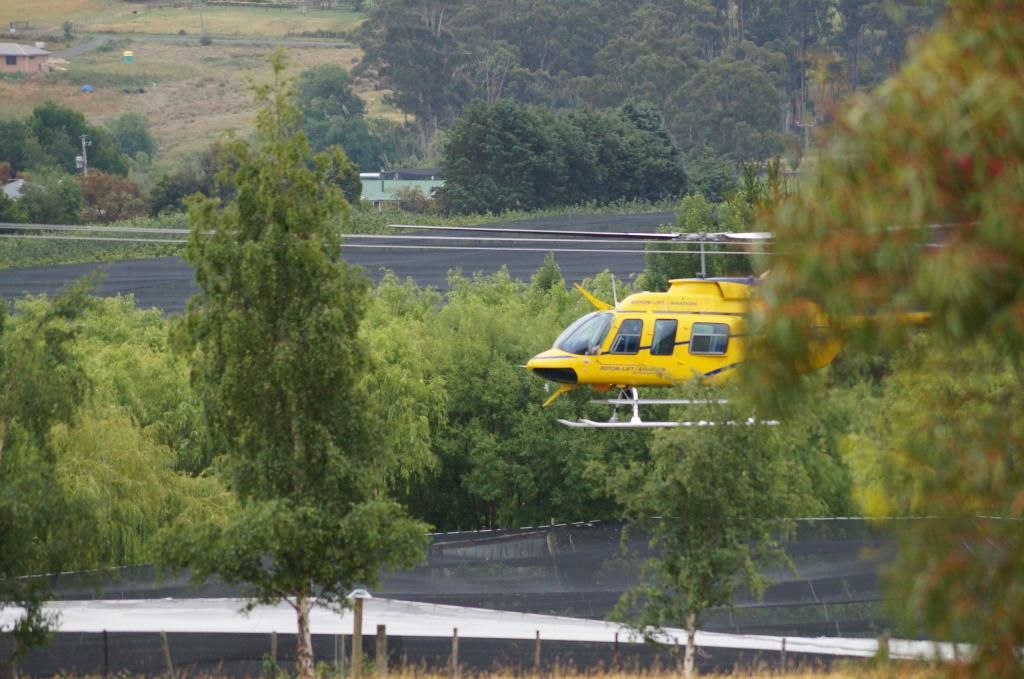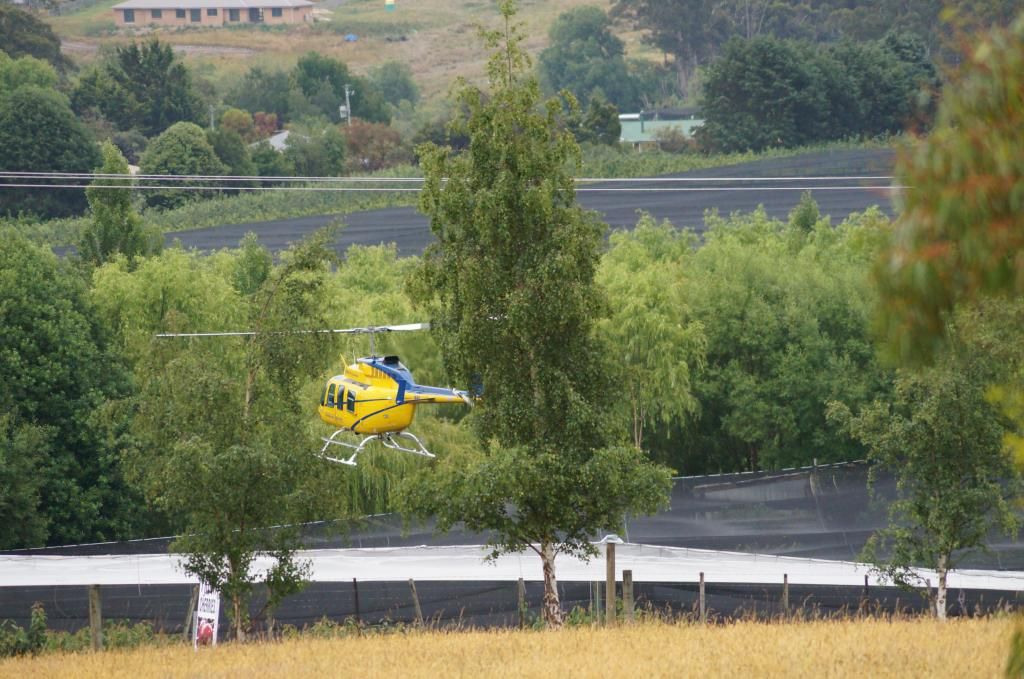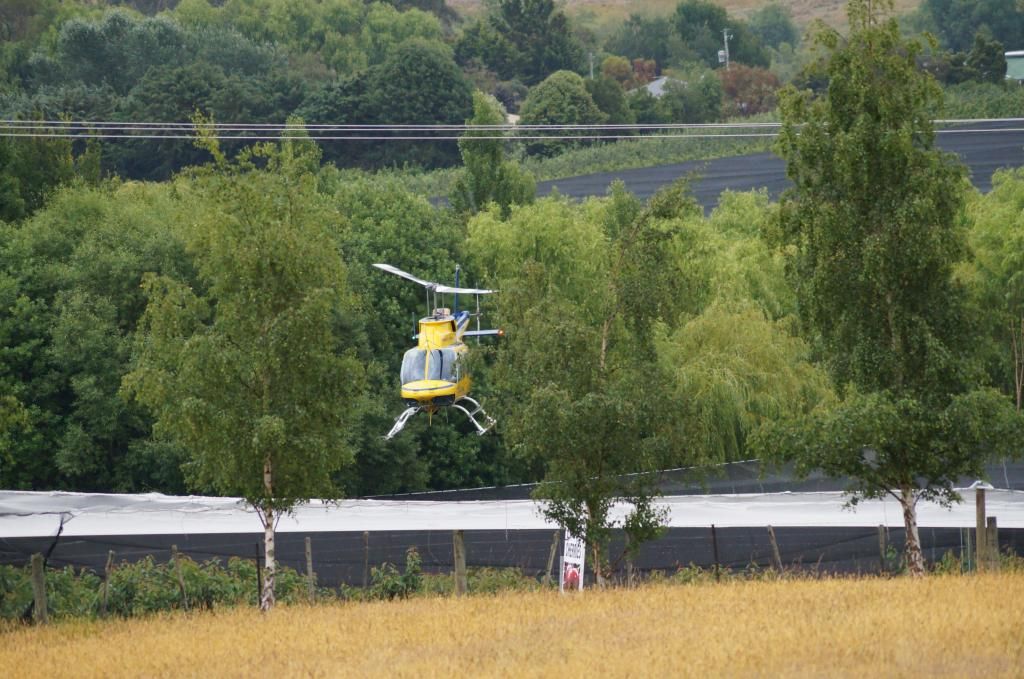 My opinion is that it is a Kawasaki BK117?
Seriously, it is Cherry Picking season, and this is how they prevent fruit loss, after overnight rain. I was looking down on it, you can see the netting to protect cherries from the birds, and just below the fence line in the foreground is the Huon Highway. As you can see it is hovering at about road level and only a few metres or so above the netting. This went on for about 90 minutes, over the orchard. No wonder Cherries are so expensive these days.